The season is well underway and you are wondering how your child is developing. After a few months of practice, it's a good time to ask yourself questions and do a mid-season evaluation for your child. Is he or she progressing well and especially is he or she feeling good?
First of all, as a parent, we have to ask ourselves about our approach. Am I asking him the right questions or am I putting pressure on him? These are two aspects that make a huge difference.
Evaluation: beware of the pressure of quantitative questions…
When discussing hockey, it's easy to have a quantitative approach such as
How many goals did you score?
Did you stop a lot of shots?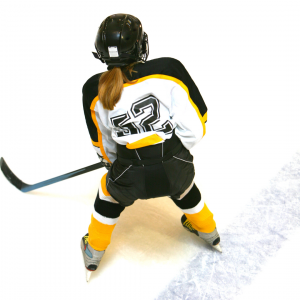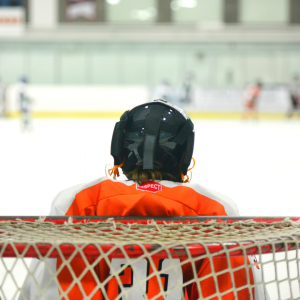 These performance-based questions are often a normal reflex. But did you know that the pressure on young hockey players is frequently linked to this kind of question?
What if our questioning was different, based on a qualitative approach? Imagine all the pressure you would release on your child's shoulders, simply by changing the way you talk! Now that we understand this concept, let's tackle the mid-season evaluation.
At your child's next training session, ask yourself 4 big questions:
Is my child having fun?
The simple fact of participating, surpassing oneself and being with other young people of his age in a sporting environment makes an activity pleasant for your child. If they come out with a big smile on their face, it's mission accomplished, because they had fun!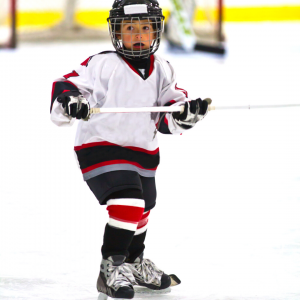 When they come out, ask them: "Hey, was that fun?
If he can't put it into words, no problem! You can ask him to rate his pleasure from 1 to 5. With younger children, you can also use small posters illustrating a feeling for each number?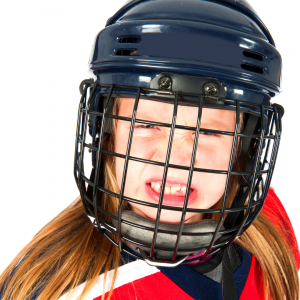 Is my child engaged?
Does he or she show interest before and during training? But beware, fatigue and demotivation can sometimes cloud the picture. After a long day of sitting in the classroom, your child may be tired, and interest may be lower than usual.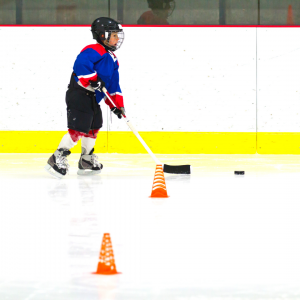 Is he proud of his team's performance?
Pride should not always be linked to the number of points or the number of saves. On the contrary, regardless of the win or loss, he and his team may have given their all on the ice.
If it's a bad performance, he'll probably be disappointed and that's okay. It's up to you as parents to use positive self-talk to help him bounce back from that performance and come back stronger. Coaches will help you with this speech.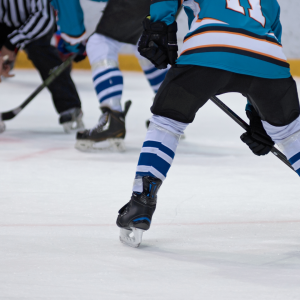 In terms of individual skills, is my child developing?
If there is fun, there is improvement. However, is the sport environment conducive to indicating progress for your child?
Here are three questions to ask yourself in order to analyze this:
Are his practices adapted to his age?
It is difficult for a coach to develop a 60-minute practice based on the physical, mental and emotional level of each child. Fortunately, Hockey Canada has provided coaches with a series of tools. Let's take the example of Long Term Player Development (LTPD).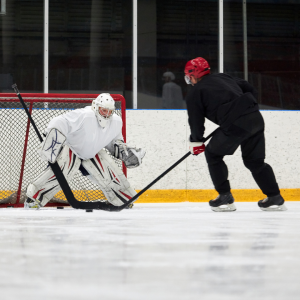 How active is the player during training?
A simple question to ask yourself: does my child spend most of their time in line waiting for their turn or on their knees listening to long explanations?
In order to improve skills, kids need to spend the majority of practice with the puck. It has been proven that in a good practice session, your child will touch the disc more often than in 11 games*.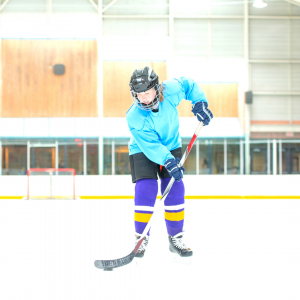 Does my child play during practice?
It is also important to include play time in practices. Drills are beneficial, but play time allows your child to progress more quickly.
Now that you have the tools to assess your child's progress, imagine all the key saves and goals they will make without unnecessary pressure from your qualitative approach.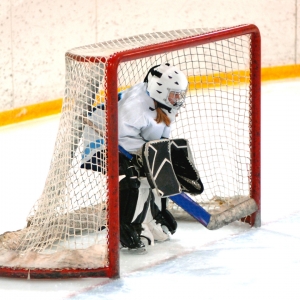 Long Term Player Development (LTAD) | Long Term Athlete Development Model (hockeycanada.ca)
*The Power Of Practice | USA Hockey Magazine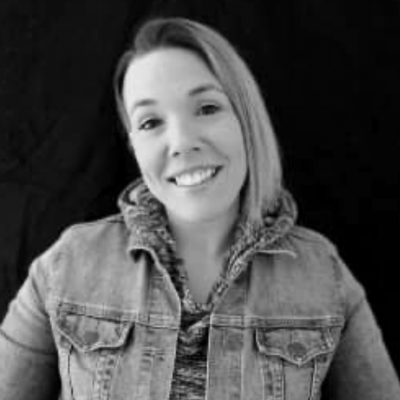 Kathy a été gardienne de but professionnelle pour l'Inferno de Calgary et a remporté la Coupe Clarkson en 2016. Elle est maintenant maman de 2 garçons, kinésiologue de profession, entraîneure-adjointe et de conditionnement physique au Cégep de Drummondville et du programme Sport-études Marie-Rivier.
Kathy est une vraie passionnée de hockey, et ce, sous tous ces angles, ayant comme dicton: Sky is the limit, dream BIG!