For a long time, I have had a strong passion for hockey. But where does it come from and more importantly, why it's so deep and intense? I don't know about you, but I feel so involved when my team is playing an important game. It's like there's no tomorrow.
The origin itself is fairly simple to trace. For as long as I can remember from my youth, I have noticed that something unusual would happen on Saturday nights. The uncles, aunties, and cousins would all gather at the house. 
Hockey night !
A few years ago, Quebec's French-language sports media had a program called La soirée du Hockey, which for many of us, is still a sweet nostalgia of our Saturday nights with the family.
That night, we were treated to popcorn, licorice and even, oh sacrilegious, soft drinks! How could we not deduce that hockey was a special, even sacred, event?
The wives would chat in the kitchen. The cousins played in a bedroom and the men were glued to the small screen in the living room. I remember watching them, at the age of 5, not really understanding what was going on. 
They were gesticulating and talking loudly. They were stubborn and tense.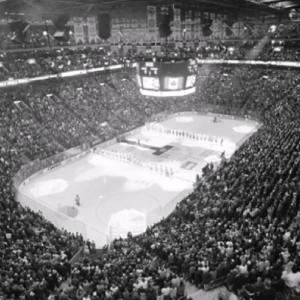 La Soirée du Hockey ( Original theme)
My curiosity wins out
Between the three groups, I decided to join them. Who knows why? It was almost scary to watch them go, but something drew me to this craze. 
I realized, much later, that it was actually the intensity of their passion that drew me in. 
Today, I am indeed a rather intense and passionate person! So my choice at the time was not surprising.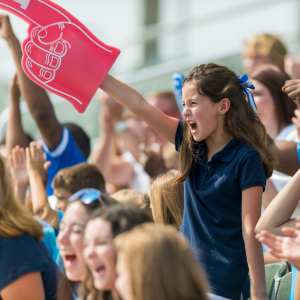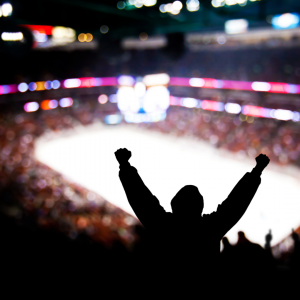 My love for this sport, which is sometimes a little excessive, was born during my childhood. My family is largely responsible for this. Popcorn, licorice and soda pop probably played an important role too!
Today, hockey is an integral part of my life. I don't play it, but I am a "die-hard fan". The Montreal Canadiens and the Hockey Canada women's team have a special place in my heart.
Passionate for hockey to the point of losing my temper!
When I listen to a game, the higher the stakes, like a Stanley Cup Final or the Women's World Hockey Championship, the more I lose it!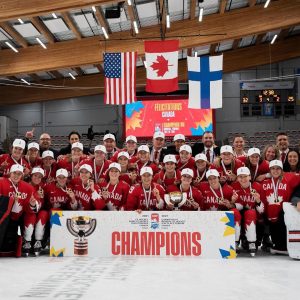 Well yes! My heart rate increases. I can't stand still. My legs even spasm as I skate with them… or her! I fight for the puck. I even tense up to help the goalie on a breakaway from the enemy camp.
To tell you how exhausted I am after a game, I'm almost to the point of having to set up a post-game routine. A bit like the players: take an ice bath to rest my poor legs, stretch and get a massage for my aches and pains.
Intense and passionate, as I told you!
Imagine the moments I had last February when our Canadian women won back the gold from the Americans… My passion for hockey was simply at its peak!
And you, how do you live yours?